NEWS:
5/17/2019 BluekSky teamed up with Collins Sports Medicine to provide the Boston Bruins the Cramp911 Muscle Relaxing Lotion Product!
11/26/2018 BlueSky is no longer selling the AllerEx Allergy Testing products. 
11/7/2018 BlueSky exhibited at LeadingAge NY Nursing & Social Work Conference in Albany, NY.  Great turnout!
9/22/2018 BlueSky participated in the Walk to End Alzheimer's in Batavia, NY.  A lot enthusiastic people out for a good cause!  Pictured below is President, Robin Hodownes and her sons, walking in honor of Robin's mother.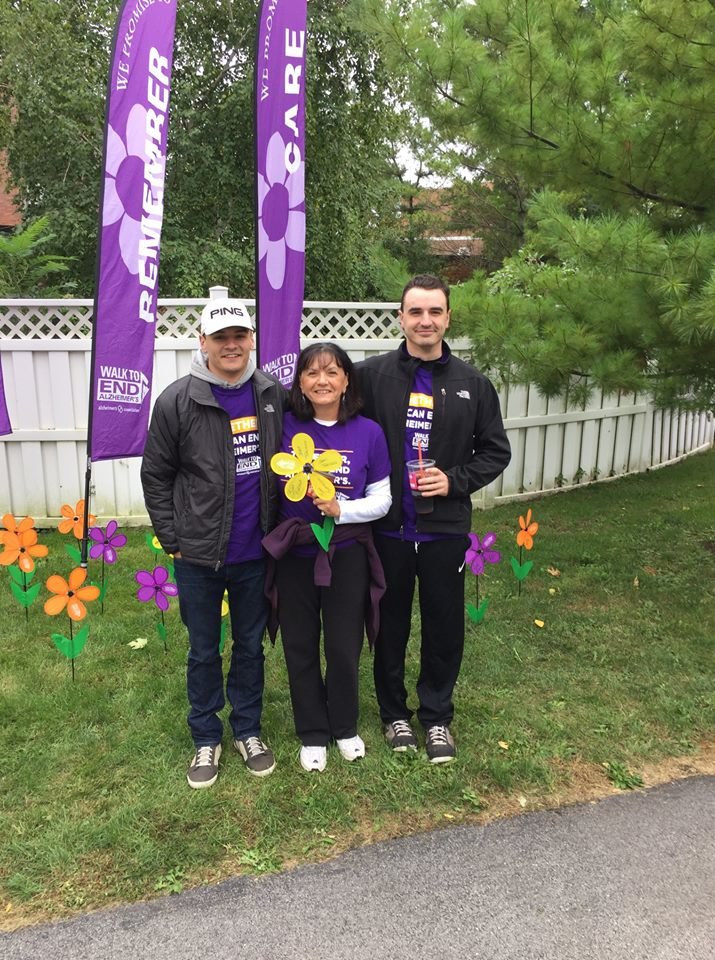 7/9/2018 - BlueSky is excited to now sell Joy For All Companion Pets!  A great option for aging loved ones who can enjoy the benefits of petting an animal but no longer can care for a real pet.   Available in cats and a realistic golden puppy.  For every pet sold, BlueSky will donate $5 to the Alzheimer's Association.
7/5/2018 - BlueSky has donated some Cramp911 product to Excelsior Orthopedics as part of their athletic training kits during the 11 Day Power Play fundraising event for cancer in Buffalo, NY.  11 days of 24/7 hockey playing at Harbor Arena!  Great cause and a fun event.
5/2018 - BlueSky presented their products at OHCA (Ohio Health Care Association) and LeadingAge Indiana!  Lots of interest in our senior care products.  
3/1/2018 - Come see us at NJADONA Annual Convention April 15-17 at Bally's in Atlantic City, NJ. Fun "Star Wars" themed event!
11/16/2017 - Congratulations to Kathleen V of St. Ann's Community who won the Amazon Gift Card sponsored by BlueSky at LeadingAgeNY!  BlueSky had a great showing at the exhibit and met a number of wonderful attendees that are passionate about their work in senior care and were very interested in the products we offer!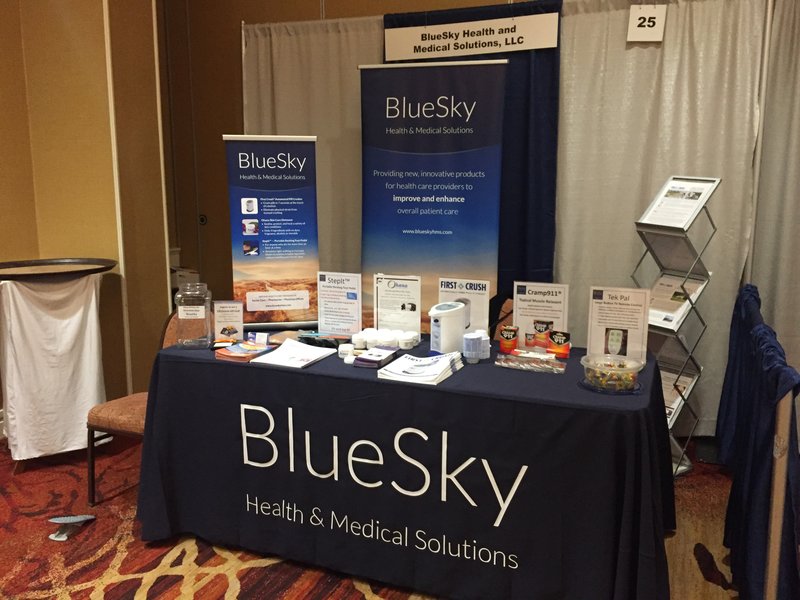 10/24/2017 - Come visit us at LeadingAge New York Nursing and Social Work Conference and Expo November 15-16.  
9/23/2017 - Robin Hodownes, President, Bluesky (leaning on back of wheelchair) participated in the "Walk to End Alzheimer's" in Batavia, NY with her family to honor their mother, Joan.   Perfect day and a lot of fun for a great cause!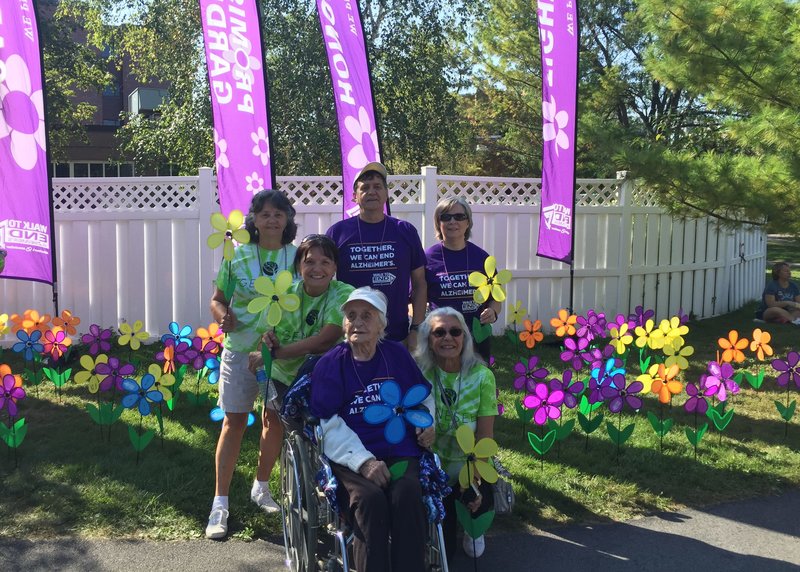 8/2017 - StepIt - Rocking Foot Pedal to help improve blood circulation in the lower leg to reduce swelling and risk for blood clots is now available.  Manufactured by: StepIt System AB
1/2017 - Easy to use and accurate drug testing products from American BioMedica Corporation can now be purchased from BlueSky.  RapidTox cups and dip sticks for urine testing can be customized for your specific testing needs.  
12/2016 - Now representing Ohana Skin Care!  A simple, 4-ingredient skin healing ointment that protects, soothes, and heals a variety of skin conditions.  From Ohana Skin Care, LLC.
11/2016 - Now available: First Crush Automated Pill Crusher!  The only fully automated pill crusher on the market.  Crushes the hardest pills in just 7 seconds at the touch of a button.  Manufactured by First Wave Products, LLC.
10/2016 - New, easy to use AllerEx Allergy Test Kit and Immunotherapy for Primary Care Physician Offices from Allerex, Inc. available.  In-office test for 68 regional allergens with results in 15 minutes!